Lot clearing and other services
G.L. Williams & Daughter Trucking provides dependable hauling services and a large variety of materials for residential, commercial and equine customers, including sand, gravel, topsoil and more. As a full-service trucking company, we also provide many quality services, from lot clearing and driveway installation to debris removal and debris container rentals. We have the right equipment for the job, including excavators, grading equipment, dump trucks and much more.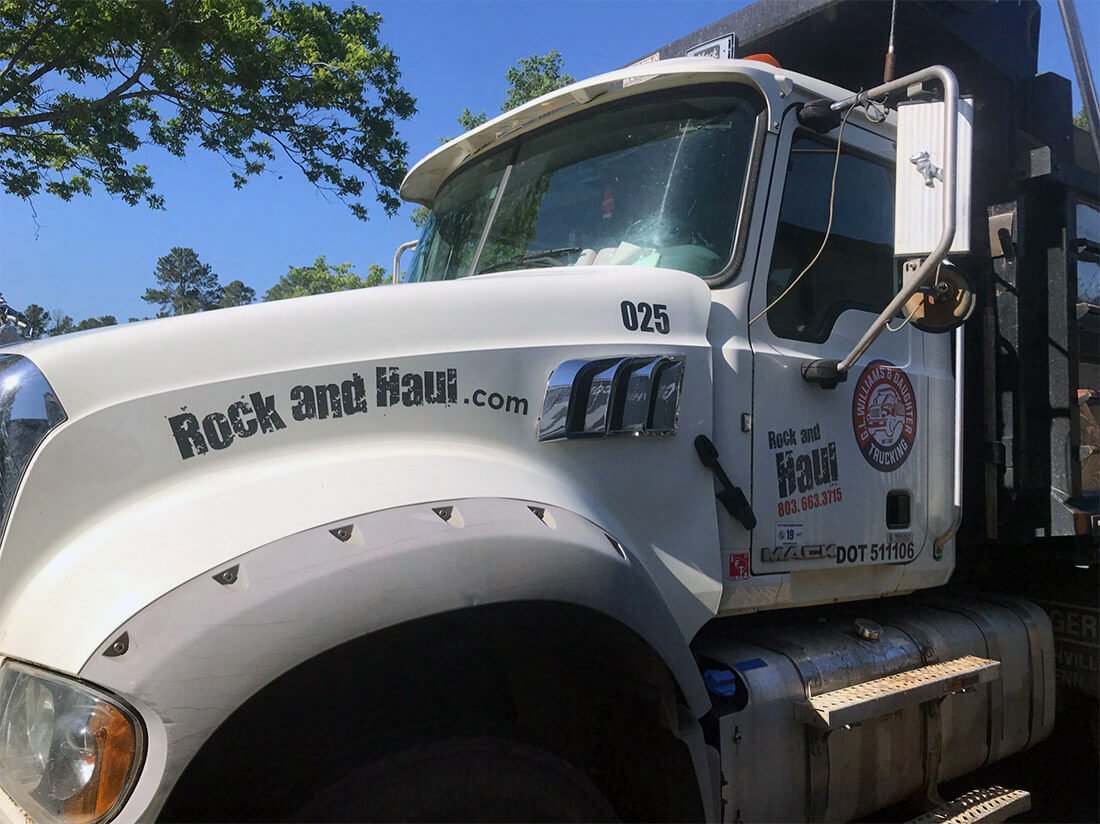 Quality Services for Your Project
We provide many services for property owners who want to clear property and prepare sites for use. If your property has a structure on it that you want removed and a driveway that needs repair, "we do it haul!" Take a look at our services and equipment below and find more about each service on its page. Contact us today at 803-663-3715 for a free estimate or by using our online form.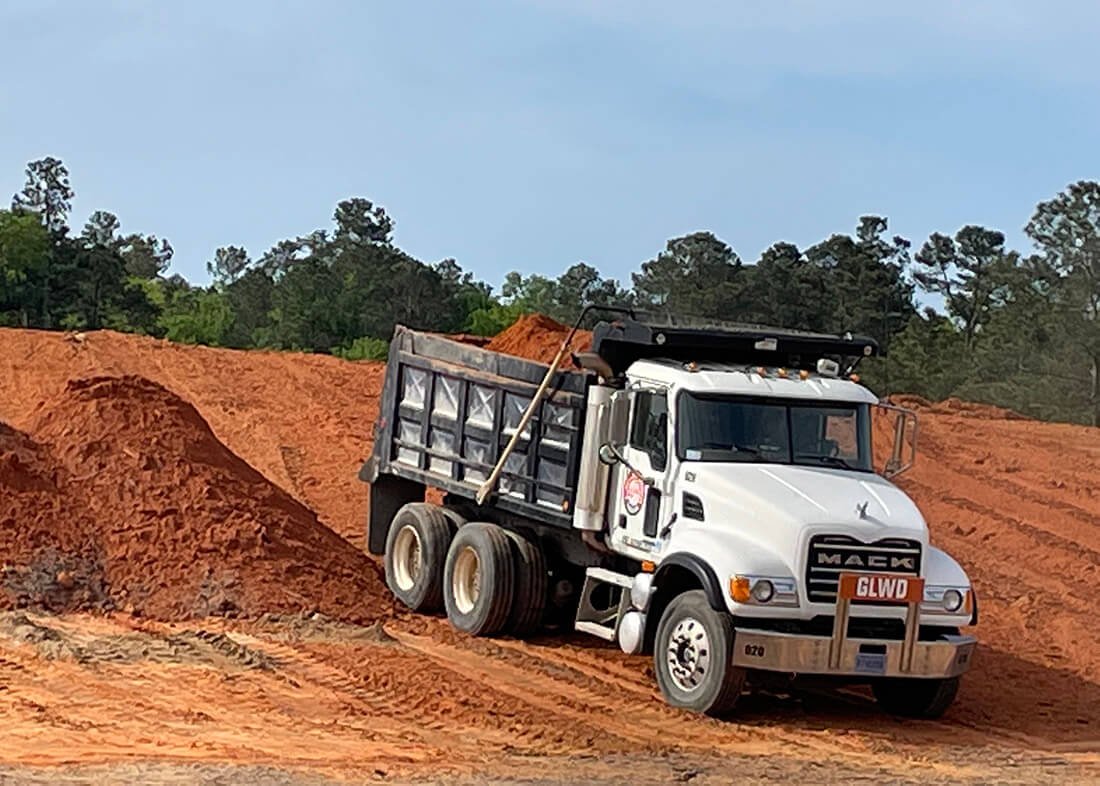 From sand and gravel to asphalt, we can haul it to you anywhere in the Aiken, Augusta and Columbia areas and everywhere in between.
Roll-off containers in 10-, 20- and 30-yard sizes.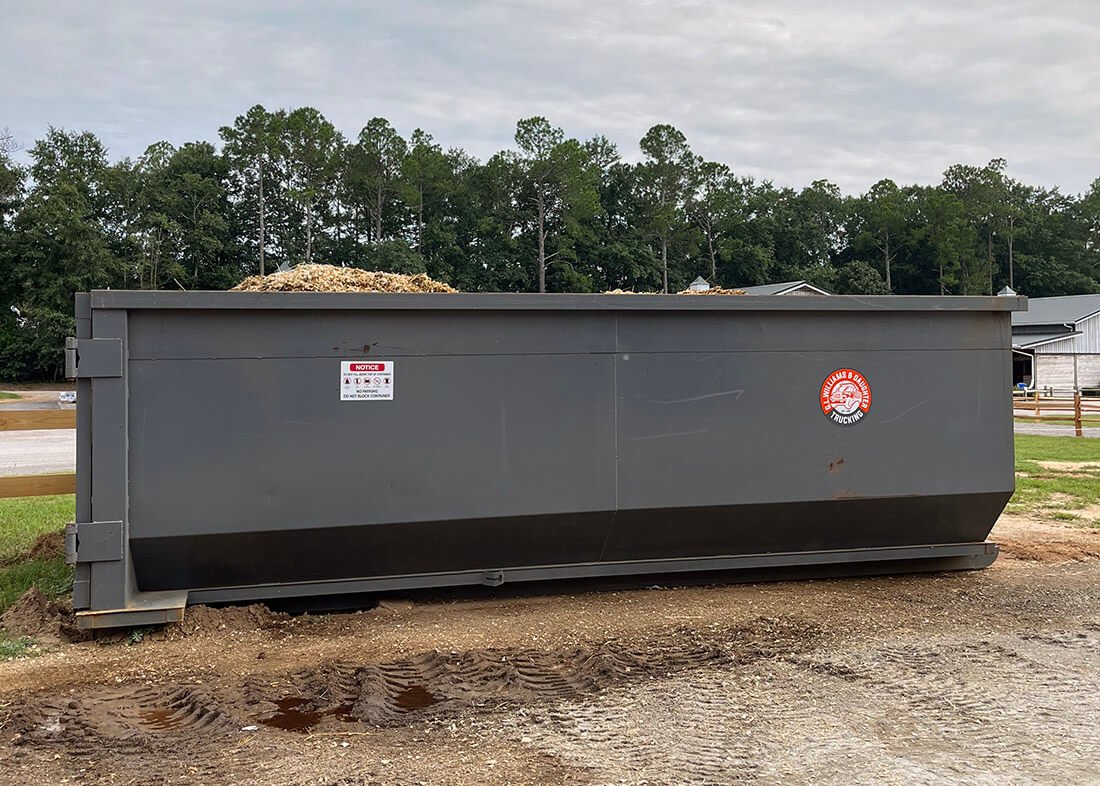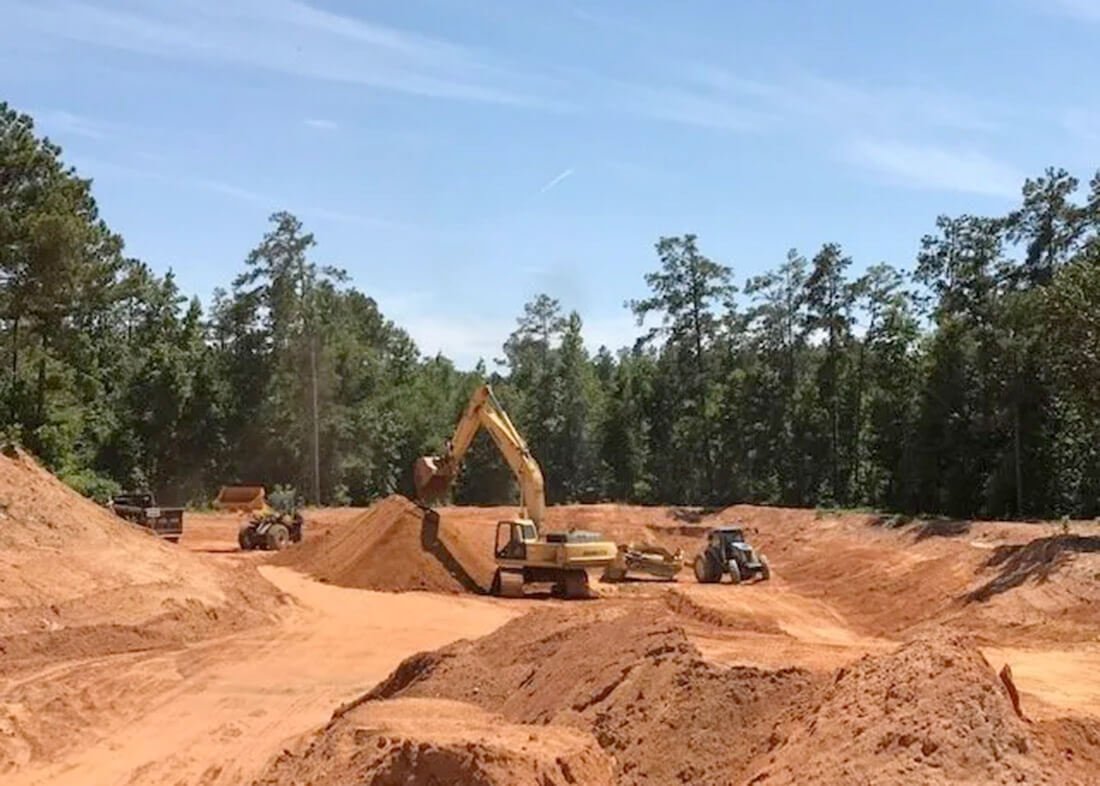 We have several local mines to meet your landscaping and landfill needs. We also accept yard debris, concrete and asphalt.
Driveway Installation and Repair
Need driveway installation or repair for your home, equestrian property or construction site? We can do that!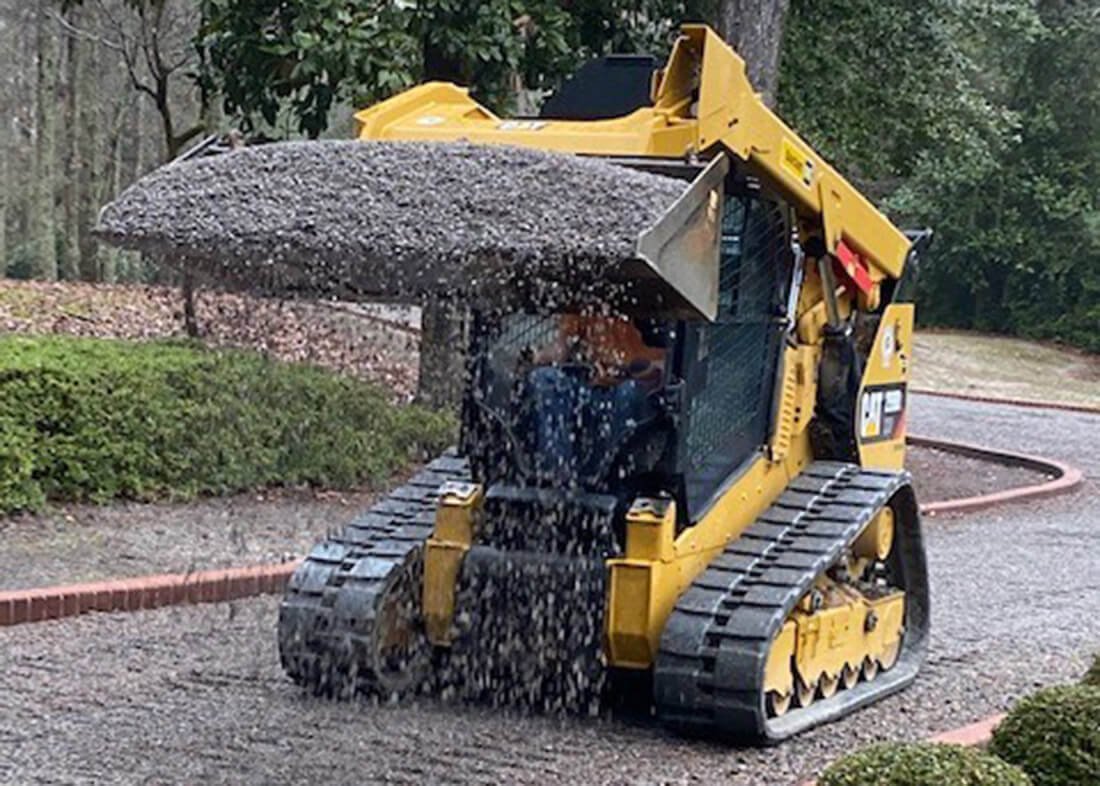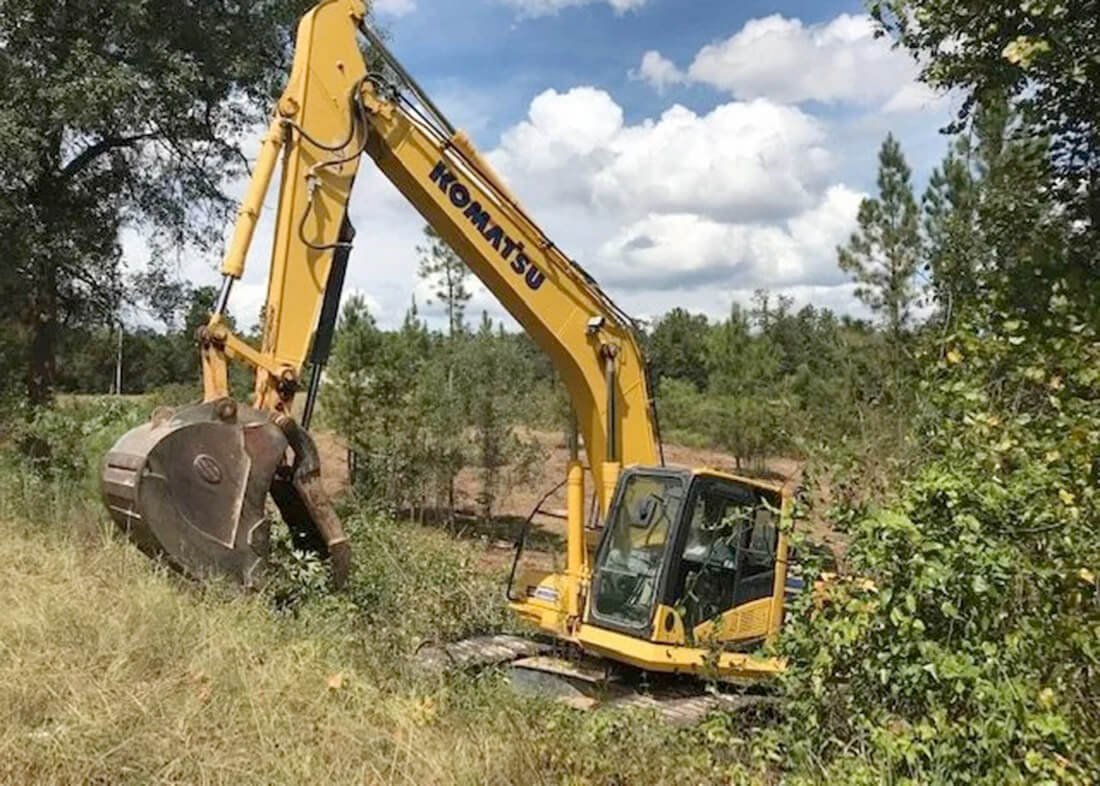 Grading, clearing and excavating service to clear your lot, get the water runoff going where it should and give you a level base for a building foundation.
We are the experts when it comes to property maintenance for agricultural land, ponds, wooded property and commercial sites. We use forestry mulching to keep your property beautiful and healthy.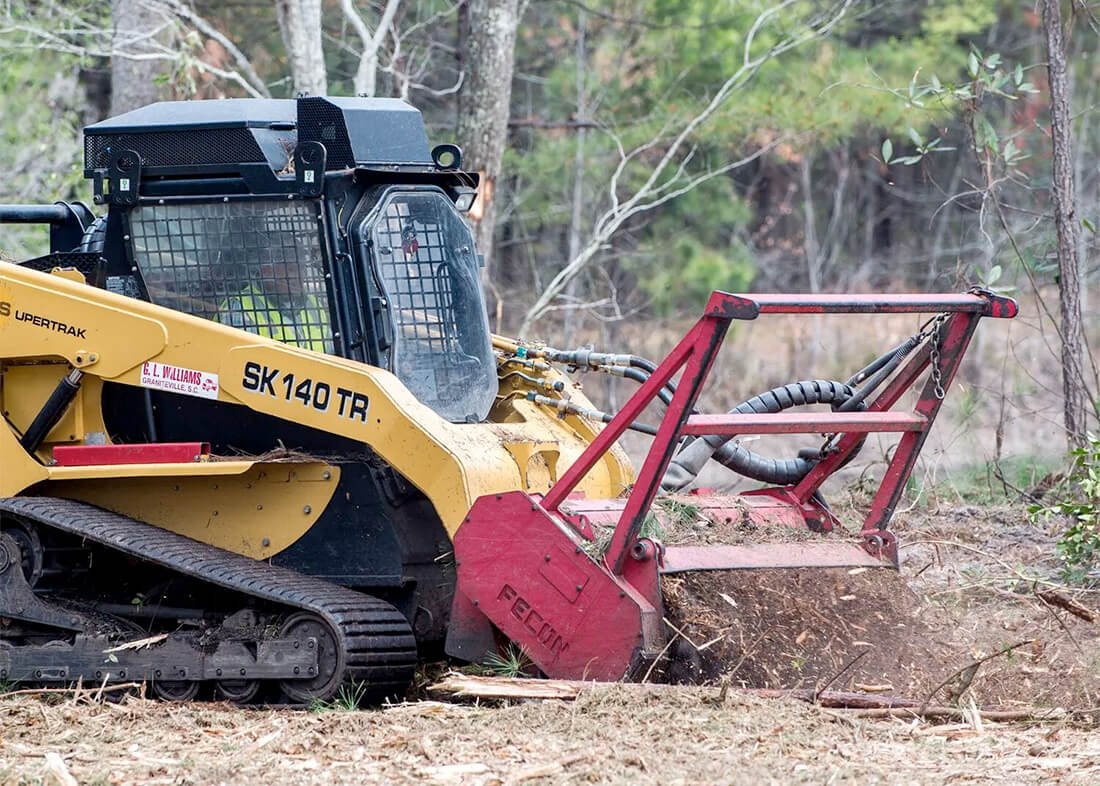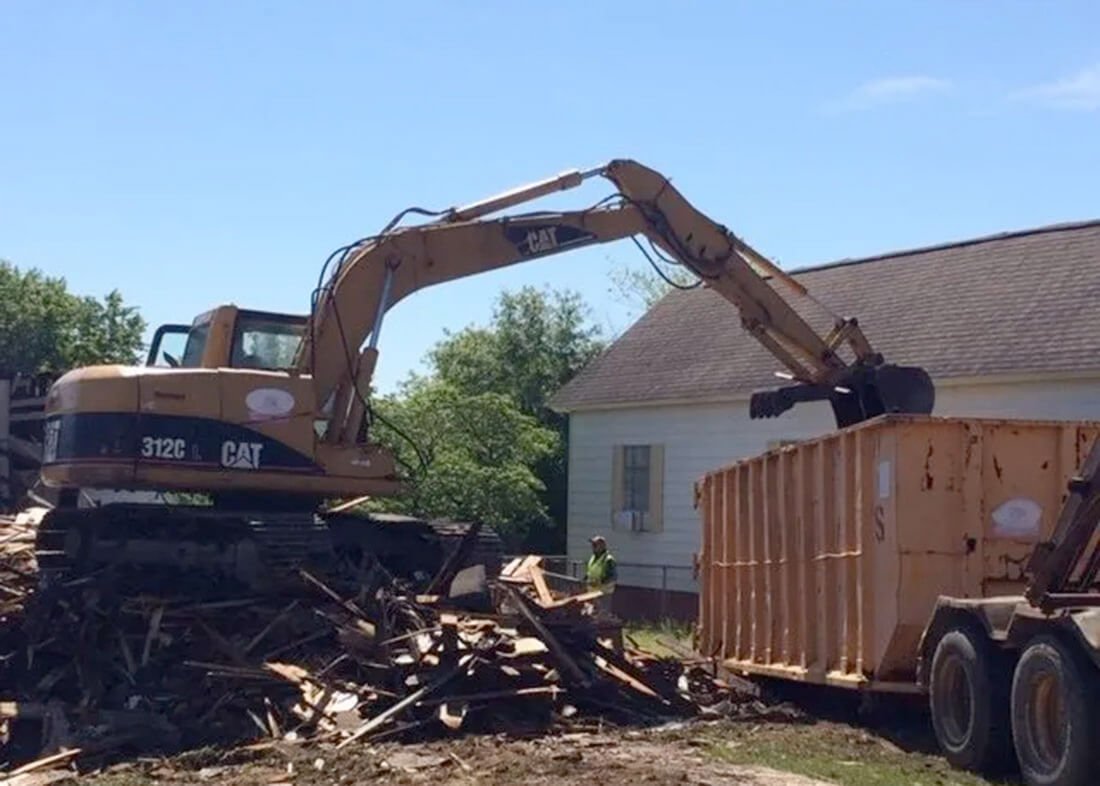 Demolition and Debris Removal
Ready to build on your property? We will tear down an old structure and provide efficient debris removal. You'll never know it was there!
Contact G.L. Williams & Daughter today for quality lot clearing service, driveway installation, debris hauling and more!