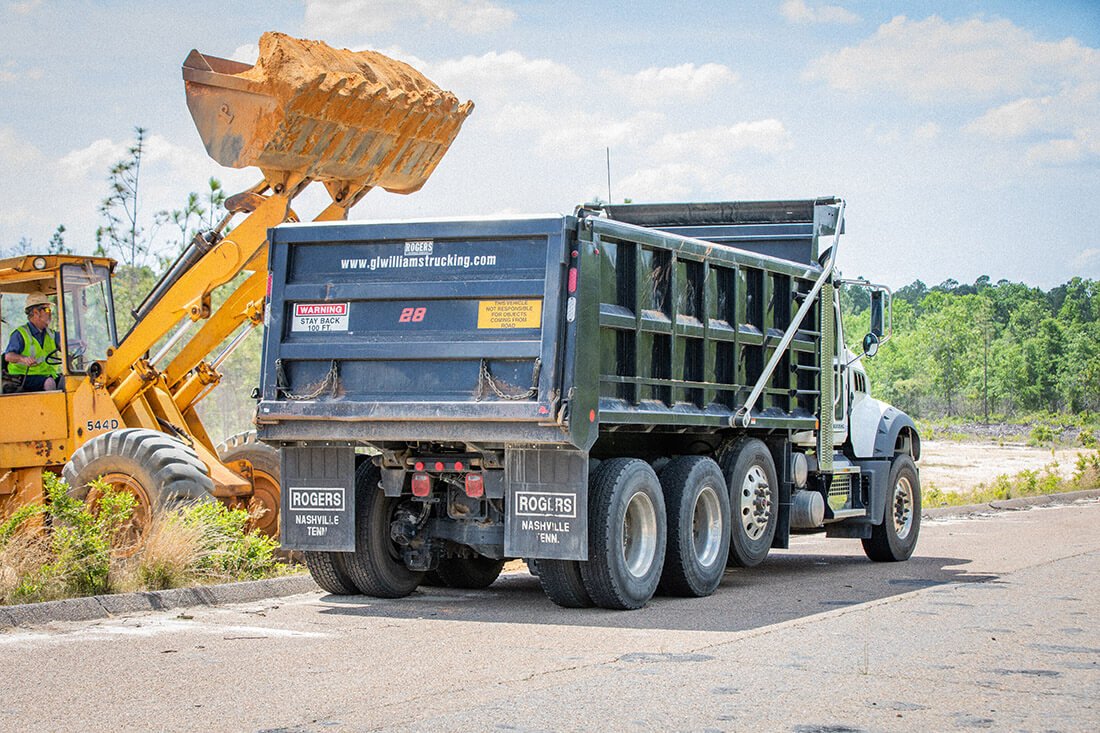 FULL-SERVICE TRUCKING COMPANY
As a full-service trucking company, G.L. Williams & Daughter does more than haul sand and gravel. We specialize in clearing, grading, driveway work, grinding, demolition, and so much more. You can come to us for sand, clay, topsoil, compost and more – or we will bring it to you for orders of 7 tons or more.
We believe the adage: "The bitterness of poor quality lingers long after the sweetness of a cheap price is forgotten."
G.L Williams & Daughter believes in treating everyone we meet like family and providing them with quality services at the most affordable prices possible. When quality counts, you can count on G.L. Williams & Daughter Trucking Inc.
TRUCKING SERVICES
G.L. Williams & Daughter provides a variety of trucking services to meet your needs.  We care about the environment, too, which is why we recycle demolition-site concrete and asphalt at our facility for construction aggregate.
Full-Service Trucking:
We provide and haul topsoil, sand, asphalt, gravel, compost and more to residential and commercial clients and to the equine community.
Demolition Debris Removal:
Need a structure demolished and removed? We can do that, including the foundation and surrounding pavement or concrete.
Grading, Clearing and Excavating:
We can prepare any piece of property to suit your needs.
Mining and Landfill:
We operate sand mines, a compost site and an inert landfill.
Roll-Off Rental:
Need a roll-off container? We have the size you need!
Property Maintenance:
G.L. Williams & Daughter can clear overgrowth and underbrush and provide trail maintenance and much more.
Driveway Repair:
If your driveway is full of dips and holes, call us!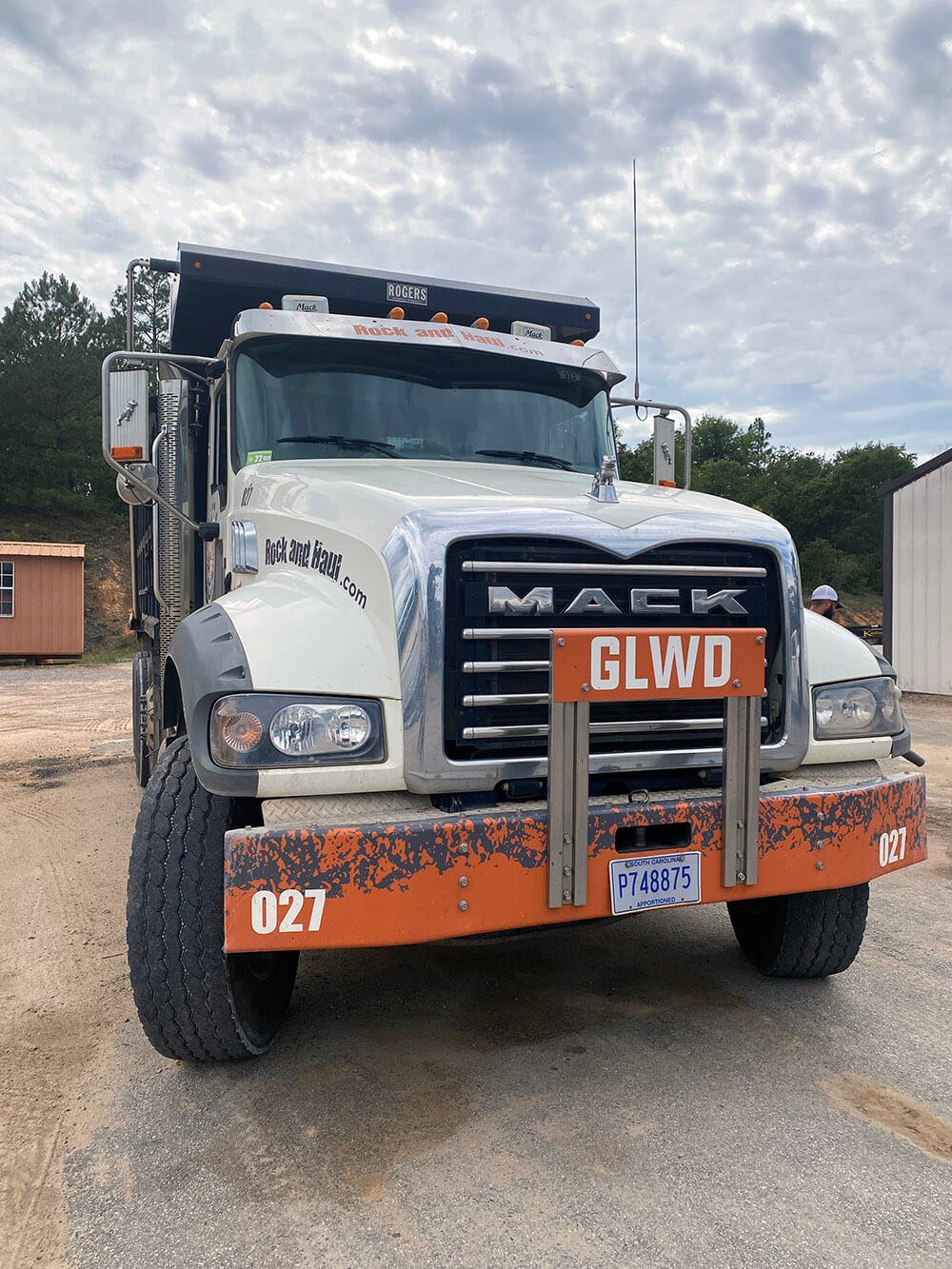 Proud to be a Woman-Owned Small Business
G.L. Williams & Daughter Trucking Inc. is a locally owned and operated full-service trucking business that has served the Aiken SC and Augusta GA area for more than 55 years. G.L. Williams started his business with a dump truck and a loader in 1967. Today, the company is run by his daughter, Lisa Wilson, the president of G.L. Williams & Daughter. At 86, G.L. still comes to work daily. G.L. Williams & Daughter continues to be successful because we provide high-quality trucking services and products and fast, dependable service.